Products - Iran Pistachio - Iran Pistachio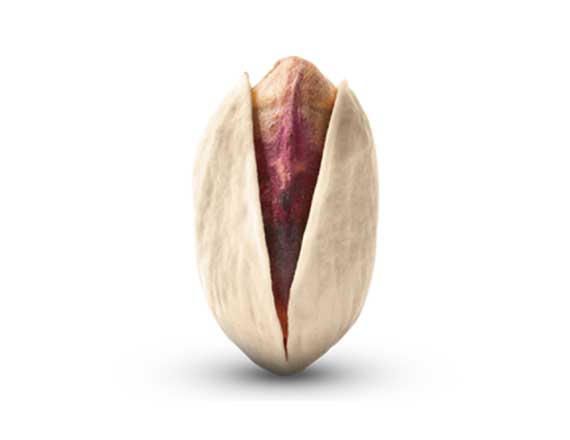 Iran pistachio varieties
Types of pistachios
Iranian pistachios have different names according to their shapes and sizes. The major varieties are as follows:
Round Pistachio (Fandoghi): These are the primary product for export.
Available in sizes 26-28, 28-30, 30-32

Long Pistachio (Akbari): These are the most expensive and traditional.
Available in sizes 20-22, 22-24

Long Pistachio (Ahmad aghaee): These are a favorite amongst people in Eastern Asia.
Available in sizes 22-24, 24-26

Jumbo Pistachio (Kale ghuchi): This kind is broad with an opened mouth.
Available in sizes 18-20, 20-22, 22-24, 24-26



Natural Pistachio kernel (red and cream color): These are shelled from closed pistachios.



Green kernel Pistachio: Green kernel Pistachio: This kind is used to add flavor and/or green coloring to ice cream, cookies and other cuisine.



Roasted and Salted Pistachio: These boast a very favorable taste.

Roasted and Unsalted Pistachio: These are quite suitable for individuals who are on a salt free diet.

We can also prepare all kinds of pistachios in the following grades:

Grades of pistachios
AAA: ~95% whole + 5% split.
AA: ~90% whole + 10% split.
A: ~85% whole + 15% split.
C: ~70% whole + 30% split.
The History of the Pistachio
Documents and research have shown that the origin of pistachio trees lies in the North-east of Iran. For
5000 years people have been eating pistachios. Historic records claim that the queen of Sheba herself,
demanded all of the Assyrian pistachios for her court.
The Botany of the Pistachio
The pistachio belongs to the Ancardiaceae family. Pistachio trees usually grow up to 8 meters tall. These
trees can tolerate different extremes in temperature: up to 45°C and lower than 25°C. Pistachio trees are
second (after the date palm) which can survive for long periods of time without water. Their roots reach
deep into the soil to find water. Depending on the environment in which the tree is planted, a pistachio tree
will start to fruit between 7 to 10 years after being planted and continue to live and fruit for about 80 to 100
years.
Loading capacity
| | | |
| --- | --- | --- |
| Type | Packed in bags | Packed in carton |
| 20 foot container | 14 tons | 12 tons |
| 40 foot container | 24 tons | 20tons |
| 12 meter trailer | 19.5 tons | 19tons |
The Nutritional Value of Pistachios
100 grams of the edible part of a pistachio contains about 600 calories and is 53% fat, 21% protein, 18%
carbohydrates, 2.2% fiber, and no cholesterol.
Per 100g of edible protein:

Potassiumm

1,020 g

Phosphorus

5,000 g

Magnesium

158 mg

Calcium

136 mg

Iron

7300 mg

Selenium

0,450 mg

Nickel

0,080 mg

Vitamin C

7,000 mg

Vitamin E

5,200 mg

Nicotinamide

1,450 mg

Vitamin B1

0,690 mg

Vitamin B2

0,200 mg

Carotene

0,150 mg

Folic Acid

0,058 mg