Products - Iran Raisin - Iran Golden Raisins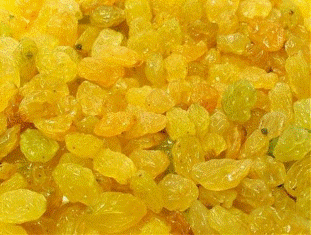 Golden Raisin are produced by treating so2 to the grapes during drying period , max level so2 that should be treated is 300 ppm because higher levels of so2 will damage the raisin and will reduce the preservation period.
in the laboratory tests done on golden Raisin higher levels of so2 had bad effect on the texture of Raisin.
We try to keep the so2 level below 300ppm for maximum preservation period.